Mahi-Mahi
Bimini in the present.
Scenes from around Bimini Island, July 1999
Click on the pictures for larger versions.

Bimini's beautiful beaches, looking South ...



... looking North.



Rush hour on Bimini's main drag.



A friendly local.



On Bimini? Stay at Weech's Bimini Dock ...



... Hank Weech, Proprietor.



"The Compleat Angler",
Hemingway's favorite bar outside Havana.


The main drag, looking South.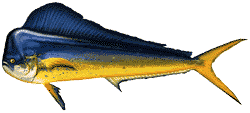 Return to Mahi-Mahi home page.
Contact the Mahi-Mahi Webmaster.
Copyright (c) 1999-2005 Mahi-Mahi dot Com
This page accessed [an error occurred while processing this directive] times.
[an error occurred while processing this directive]
[an error occurred while processing this directive]